Mrs. Haylee started doing Taekwon-Do when she was 6 years old. She started after following the steps of both her cousins that started before her. It was difficult at the beginning like any other training but she was always determined in continuing regardless the struggles. Haylee is one of my students that started when DO-Martial Arts was founded and going throughout all the Junior and ITF programs. It has been a journey but she managed to accomplished what a lot of other students couldn't and we are proud of her accomplishments and her growth not only in TKD but in her persona and skills.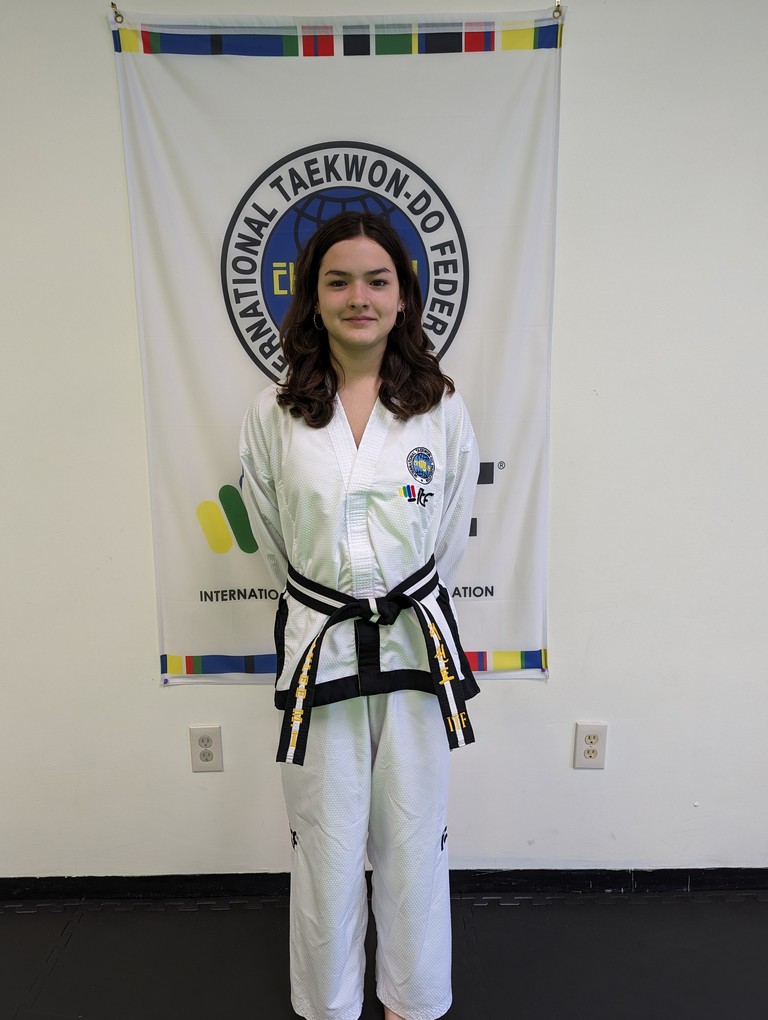 We asked Mrs. Haylee a few questions about his Taekwon-Do career so far and this is what he had to say. This is his Biography:
What age did you start practicing Taekwon-Do?
I started taekwondo when I was 6 years old.
Where did you start practicing Taekwon-Do?
I started practicing taekwondo in a ware house in Orlando, Florida
Why did you choose ITF Taekwon-Do?
I choose ITF because my cousin was doing it and it sounded like a fun activity.
Who supported you in your training?
My family and my cousins and sister who were training with me.
What do you like the most about Taekwon-Do?
I enjoy the workout, and learning new kicks.
When did you achieve your Black Belt?
I earned my blackbelt in April 2023, 7 years after first starting.
Now that you are black belt, why you continue training?
I continue training because I can now learn more techniques and improve.
What are your goals in ITF Taekwon-Do?
My goals after getting my blackbelt is to improve my skills.
What are your goals in life?
Do the best I can at what I am doing.
Any advice for those training in Taekwon-Do?
Keep working hard, even if your struggling because you will eventually get it.