AGE: 5 to 8
DURATION: 30 minutes
TYPE: NOVICE
LENGTH: 24 to 27 MONTHS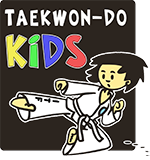 This programs is designed for children ages 5 to 8 years old. A special class where we teach our students Life Skills, Mind Skills, Coordination Skills, Fitness and more. In this program we are using Taekwon-Do to teach them something more than punch and kicks, we help them developed:
Independence
Being Organized
Learn Teamwork
Leadership
Following Instructions
Responsibility
The program introduce certain games and tools that makes it easy for the children to learn while having fun.
This is an exiting program where kids will be able to improve motor skills, balance and coordination through fun activities and games. At the same time they will learn the value of discipline and respect.